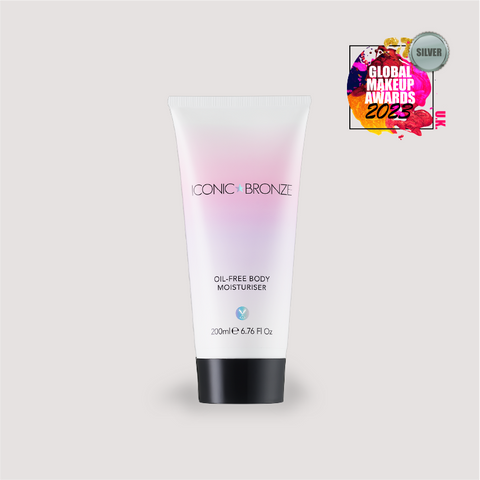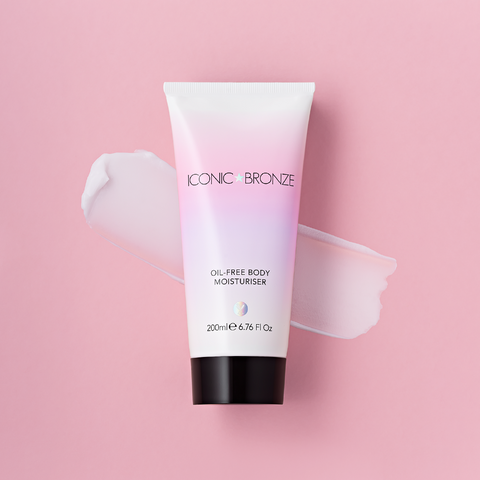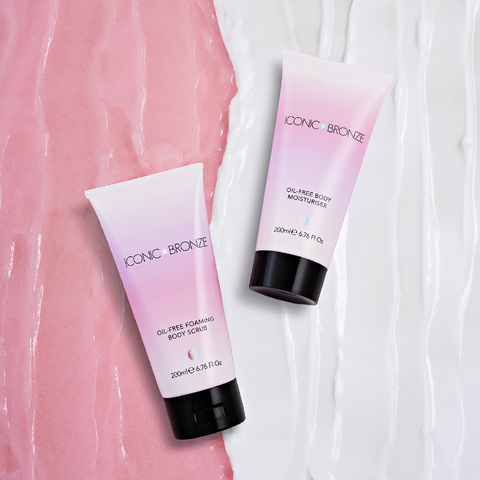 Iconic Bronze
Oil-Free Body Moisturiser
Show more
Description
Hydrate your skin with the Iconic Bronze Oil-Free Body Moisturiser, a lightweight, non-greasy formulation designed to condition the skin with long-lasting hydration. Enriched with Shea Butter, Vitamin E and Omegas 3 and 6 to protect and nourish skin, perfect for
both prepping and maintaining your Iconic tan.
Directions for use
For best results, apply daily after your bath or shower. Massage into skin in upward, circular movements until fully absorbed for beautifully soft and hydrated skin.
Key Features
-Lightweight formulation
-Long lasting hydrating Ingredients
-Non- greasy formulation
-Enriched with Shea Butter, Vitamin E and Omegas 3 and 6

Ingredients
Aqua (Water), Dimethicone, Glycerin, PEG-7 Glyceryl Cocoate, Dicapryly| Carbonate, Butyrospermum Pi kil
(Shea) Butter, Ceteareth-20, Glyceryl Stearate, Tocopherol, Sodium Stearoy/Lactylate, Carbomer, Ceteary| Alcohol,
Disodium EDTA, Sodium Benzoate, Potassium Sorbate, Phenoxyethanol, Sodium Hydroxide, Parfum (Fragrance),
Alpha- I: omethyl lonone, Benzy| Salicylate, Coumarin, Eugenol, Hexy| Cinnamal, Limoneno, Linalool.
Product Details
Formula: Lotion
Size: 200ml
Perfect For: For all skin types