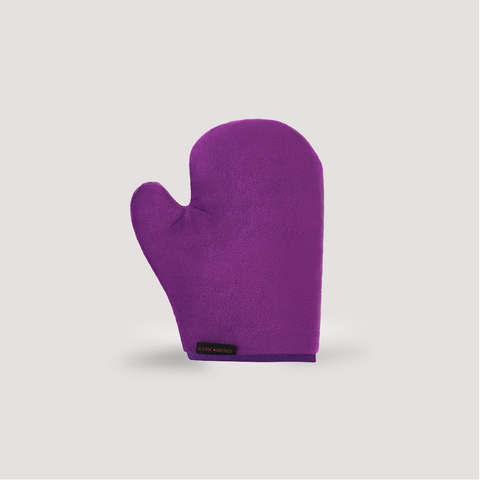 Iconic Bronze
Luxury Tanning Mitt
Show more
Description
The Iconic Bronze Luxury Tanning Mitt is the ultimate tool for achieving a flawless, streak-free tan. Our double-sided mitt features a luxurious, soft velvet touch that glides effortlessly over your skin, ensuring seamless and even coverage every time.
Designed for ease of use, our Luxury Tanning Mitt features a double-sided design that allows for quick and easy application of self-tanning products. Simply slip the mitt onto your hand, apply your chosen tanning product onto the mitt, and massage evenly onto your skin using circular motions.
Choose the Iconic Bronze Luxury Tanning Mitt for easy, seamless self-tanning. Whether you're a seasoned tanning pro or a first-time user, our mitt is the perfect tool for achieving a beautiful, natural-looking tan with ease.
Care instructions:
Due to the water-resistant layer inside your mitt, you will need to gently open it before usage.
Peel your mitt open carefully, before inserting your hand.
Do not use the edge of your mitt when applying tan.
Wash by hand and dry naturally. Do not bleach.
Caution:
Choking hazard. Keep Out of Reach of Children.
Directions for use
For the best results, wax, shave and exfoliate at least 24 hours before tanning.

Ensure your skin is clean and free from makeup, perfume, or deodorant.

Apply your favourite Iconic Bronze tan to your Luxury Tanning Mitt.

Starting from your ankle, apply your chosen Iconic Bronze tan upwards in circular motions.

Key Features
-Double-sided mitt for easy application
-Machine washable

Ingredients
70% Luxury Soft Velvet
20% Polyurethane Foam
10% PU Waterproof Layer
Product Details