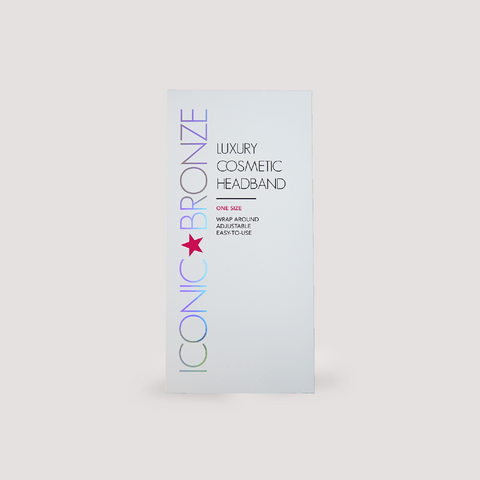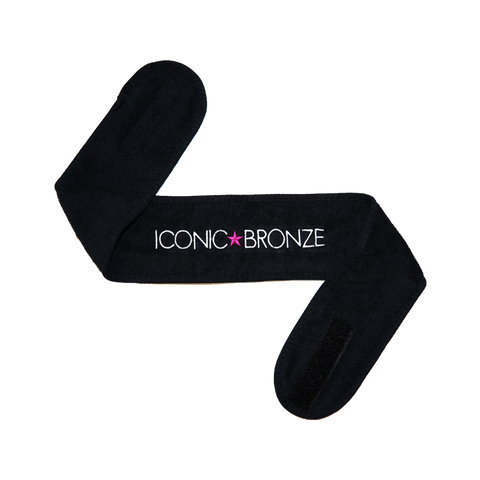 Iconic Bronze
Luxury Cosmetic Headband
Show more
Description
The Iconic Bronze Luxury Cosmetic Headband is a luxurious and essential accessory for anyone who loves to pamper themselves with self-tanning, makeup application, or skincare routines. This must-have headband is perfect for keeping hair out of your face, preventing unwanted product transfer, and helping you achieve a flawless finish.
Crafted with premium quality materials, this headband is designed to be comfortable and functional. The soft and plush fabric feels gentle against your skin, while the adjustable Velcro closure ensures a secure and customised fit. The headband is also wide enough to cover your entire hairline, ensuring that your hair stays clean and product-free.
Whether you're applying self-tanner, doing a full face of makeup, or removing it all, the Iconic Bronze Luxury Cosmetic Headband is the ultimate accessory. It will help you achieve a professional and polished look while saving you time and effort. Our Iconic Bronze Luxury Cosmetic Headband is easy to clean and maintain, making it a durable and long-lasting investment.
Directions for use
Key Features
- 100% Cotton
- Super adjustable
- Reusable & machine washable
Ingredients
Product Details