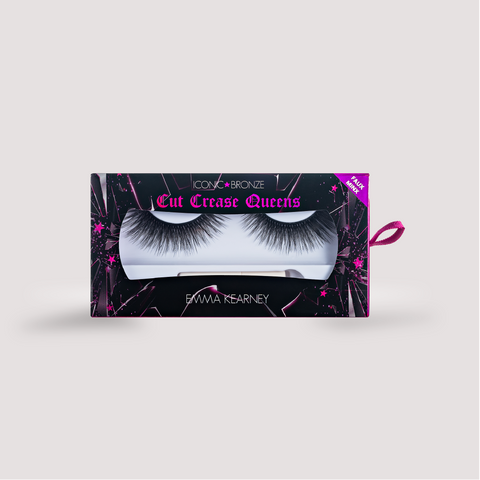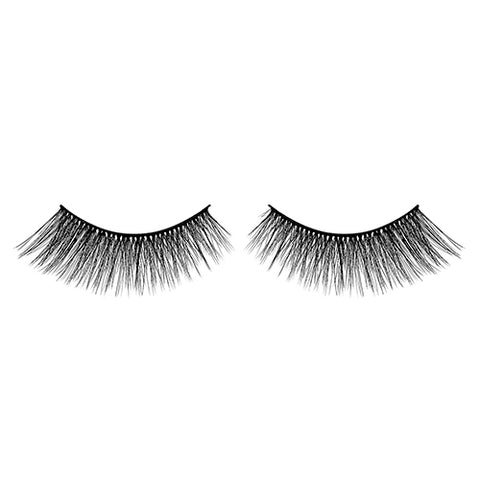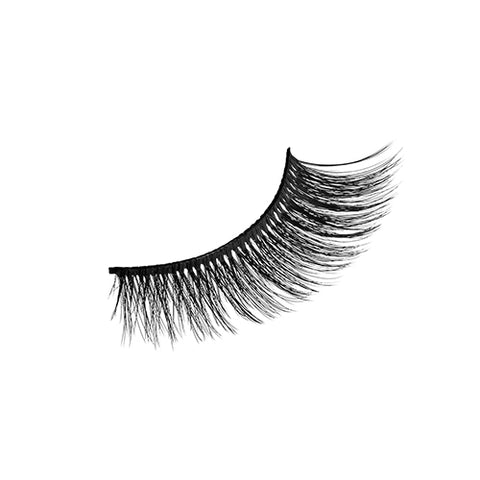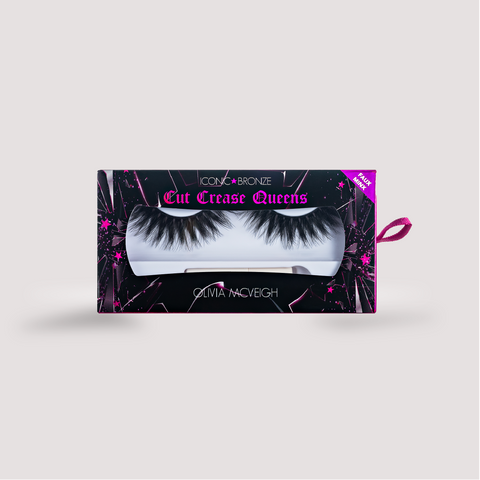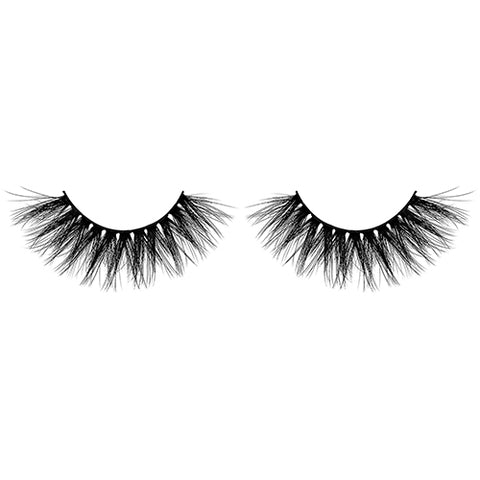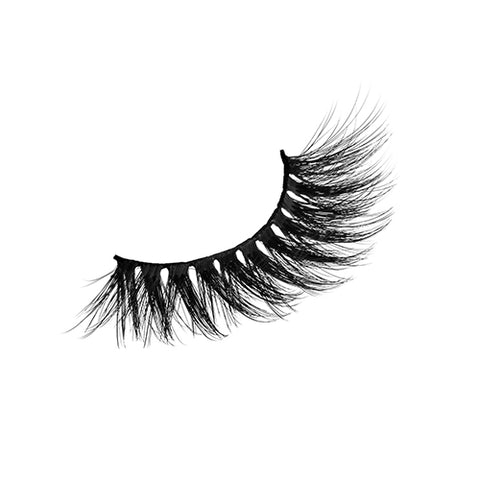 Iconic Bronze
Cut Crease Queens EyeLashes
Show more
Description
Cheat on your mascara with the Cut Crease Queens Lash Collection, with two stunning styles to complement an everyday makeup look or achieve an effortless dramatic eye.
The Emma lashes are bold, dramatic and naughty - perfect for all you full lash lovers! Make sure you are double-tap worthy in this voluminous, lengthy and sassy lash. Using a unique variety of crisscrossed clusters and multi-layer strands of wispy lash fibres along a transparent band, achieve a natural yet dramatic 3D-volume.
The fluttery lashes have a graduated mixed length and are slightly more curvaceous with flared outer corners for enhanced definition. Comfortable to wear, they lend your eyes natural volume and fullness and are wearable up to 12 times. Lightweight and reusable, these false lashes are set upon an invisible band for discreet wear and the hairs have been knotted and feathered by hand for perfect uniformity. The perfect final touch to your Iconic Cut Crease.
Directions for use
1. Hold lashes up against your eyelid, and align band with natural lash line, trim excess to desired length.
2. Apply a thin layer of adhesive along band and wait 20-30 seconds for glue to set.
3. Place the strip in the centre of your natural lashes, then push the inner corner of the strip lash in place followed by the outer corner.
4. Press lash against natural lashes.

Key Features
-Latex Free
-Cruelty Free
-Suitable for Sensitive Skin
-Waterproof

Ingredients
Acrylates / ethylhexyl, acrylate copolymer, water

Product Details