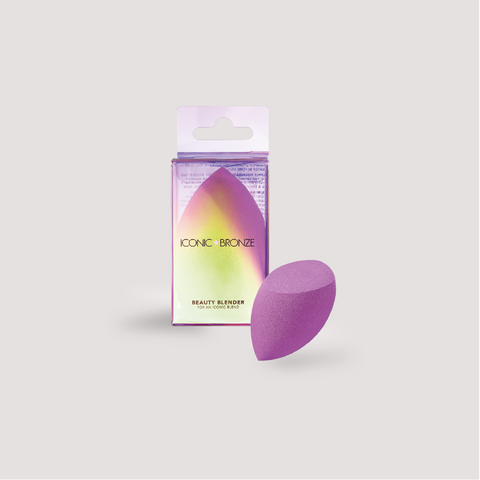 Iconic Bronze
Beauty Blender
Show more
Description
The Iconic Bronze Beauty Blender is the ultimate tool for achieving a flawless, airbrushed finish to your makeup and self-tanning routine. Our beauty blender is designed to be versatile, allowing you to use it to blend in your self-tanning product, bronzer, or even to set your eyeshadow primer.
Crafted with high-quality materials, our beauty blender features a soft, sponge-like texture that allows for seamless application of your makeup and self-tanning products. The unique shape of the blender is designed to fit perfectly into the contours of your face, ensuring even coverage every time.
Our beauty blender is the perfect tool for blending in your tanning water or bouncing in your bronzer to achieve a natural-looking, sun-kissed glow. The soft texture of the blender ensures that your makeup and tanning products are evenly distributed, leaving you with a flawless finish every time.
Caution:
Choking hazard. Keep Out of Reach of Children.
Directions for use
Dampen sponge and squeeze out excess water before using.

Apply foundation: With the bigger end of the sponge, dab product across your face, using the smaller end on areas such as under eyes.

Apply loose powder: Use wet or dry to apply loose powders. Use the same dabbing and pushing technique as you would for liquids and concealers.
Key Features
Ingredients
Surface Composition:

Latex free sponge.
Product Details